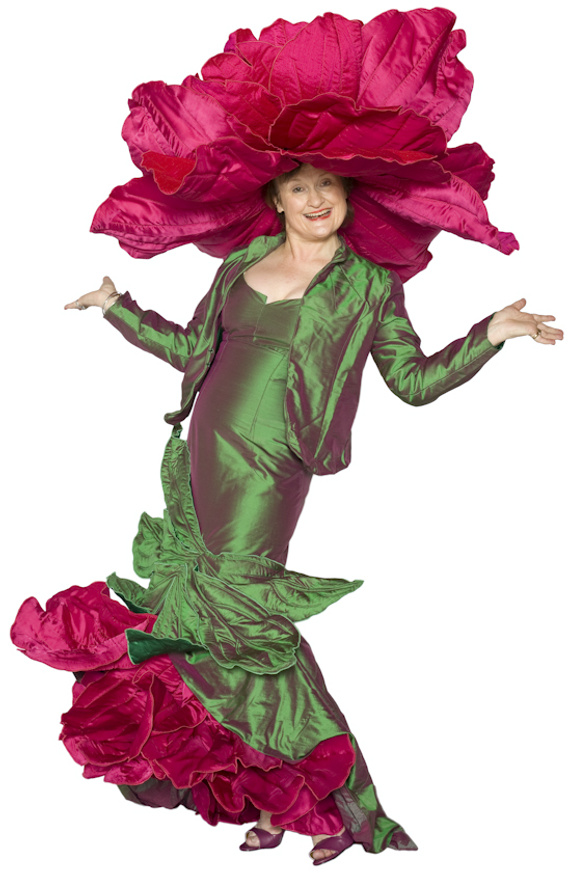 Welcome!
Many years of sewing and quilting led to my involvement in costuming for theatre, film and opera, and then becoming a multiple awards winner in the Montana World of Wearable Art awards.
I have further diversified into live performances and fashion shows with a particular emphasis on creations of a floral nature.
I combine my love of flowers, colour, sumptuous fabrics and the slightly outrageous to create works of art, garments and hats which I hope will be considered works of art with a difference.
The items depicted in this website are only a few examples of my work, the complete collection includes stand-alone flowers, hats and full costumes.
Combinations of these formed the basis for the staged shows which were performed annually in the ChristChurch Cathedral. prior to the earthquakes.
My work has been commissioned for a variety of exhibitions and events including special interest groups, demonstrations, lecture series and major international conferences.
Flowers, costumes, part or full stage shows are available for hire on application.